This week around Belfast those of us who are car freaks, or even just sci-fi fans are having a great time spotting a certain icon of Belfast past.
It seems to be a week that Belfast is actually getting to grips with some of the disasters from its past. But a certain gull-wing, stainless steel car is
starting to appear
everywhere we look. Not have so many been seen in one place in the city since they stood in the lot at the factory in Dunmurry. The event is Eurofest 2011 in which over 80 of the iconic DMC-12 cars are in town. We even spotted a couple of them taking the Dunmurry turn off of the M1 yesterday as we were heading to Dublin.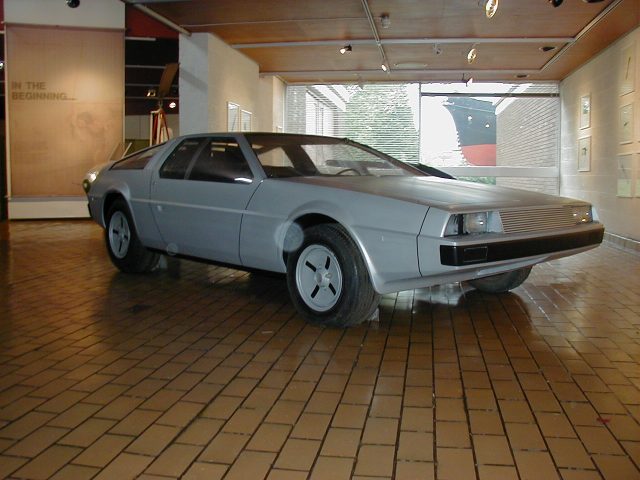 There have been convoys of the Delorean sports car through the city, a Delorean car autotest to test the driving skills of the owner (one wonders if getting out to fill the car at a petrol pump c. 1981 was included), drive on the original factory test track and other events to mark the 30th year of the first car rolling off the production line.
But they have also been doing the tourist trail hitting Carrickfergus Castle, the Titanic Quarter, Royal Court Hotel, Dunluce Castle, Giants Causeway, and Old Bushmills Distillery. They even turned up at the the Ulster Folk and Transport Museum were test car #514 and a wooden mock up reside.
Thankfully the PSNI have not been reporting any of the cars disappearing at speeds of 88mph on the provinces roads. So either they were not equipped with a certain optional extra or they didn't have the nuclear fuel required to generate 1.21 gigawatts of energy that are required to operate one.
Anyway it has been a case of Deloreans, Deloreans everywhere and not a flux capacitor in sight here this weekend.
It seems only fitting the play a video of the only song to pay allusions to the cars starring role as the time machine in the
Back to the Future
film franchise. Well I don't know of any other song that uses flux capacitor in the lyrics.