You know things are getting bad when the one organisation that hardly anybody will say a bad word about takes their support from you. So it was today for the News of the World today when the Royal British Legion
severed its ties
with the paper as a campaigning partner.
The News of the World as the most widely circulating Sunday paper with a demographic readership that is liable to be very much behind our troops and the relatives of those who lose loved ones or the ability to serve through conflict would be a major component in Legion fundraising efforts. However, while outwardly appearing to support our troops and their families the allegations yesterday that the News of the World phone hacking scandal went as far as to
hack grieving families
of our brave troops was a step that the Legion could not condone.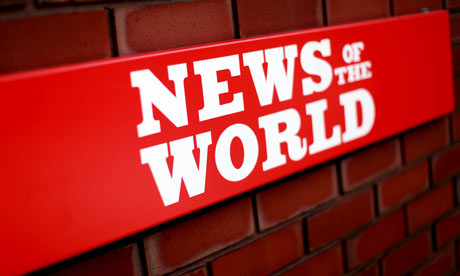 The News of the World partnership with the Legion has been terminated and the Legion is currently looking at its advertising package with the paper as well. A spokesman for the charity has said:
"We can't with any conscience campaign alongside News of the World on behalf of Armed Forces families while it stands accused of preying on these same families in the lowest depths of their misery.

"The hacking allegations have shocked us to the core.

"Clearly, it would make a mockery of that campaign to go hand-in-hand with News of the World. We think we'll do better without them."