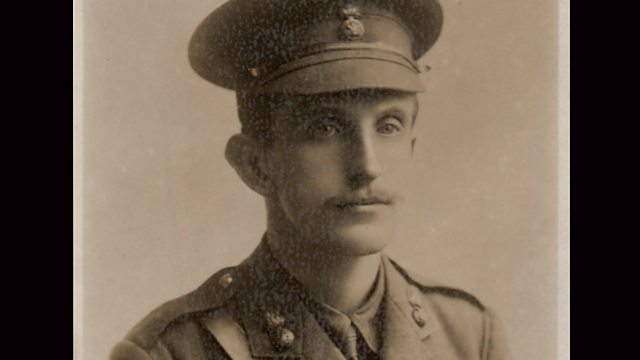 Lieutenant W.G.C. Gladstone MP, of the Welsh Fusiliers
Continuing the occasional series looking at the MPs who were killed fighting in World War I we come across one of the most famous surnames in British politics. The last of four generations of Gladstone's to serve in the Houses of Commons the most famous of which being his Grandfather the four time Prime Minister William Ewart Gladstone.
William Glynne Charles Gladstone was the fourth and last generation of the Gladstones to sit in the House of Commons. He was born in July 1885 into a political dynasty at the time his Grandfather had just been succeeded at the end of his second administration as Prime Minister by the Marquess of Salisbury and his father was still an MP.
His Great Grandfather John was MP for Lancaster (1818-20), Woodstock (1820-26) and Berwick-Upon-Tweed (1826-27).
William Glynne Gladstone next to his Grandfather
His Grandfather of course was the four time Prime Minister and Grand Old Man himself William Ewart Gladstone. Who in turn was MP for Newark (1832-45), Oxford University (1845-65), South Lancashire (1865-67), Greenwich (1867-1880) and Midlothian (1880-95). Whose brother Thomas was also an MP.
His father was William Henry Gladstone who had been MP for Chester (1865-68), Whitby (1868-80) and East Worcestershire (1880-85), who was also a member of the England squad in the first unofficial Rugby Union International against Scotland. His youngest brother Herbert John was another of the MPs in the family rising to the office of Home Secretary from 1905-10.
William himself inherited his father's estate, the long time Gladstone family home, Hawarden before his sixth birthday, though his grandfather was still alive for a further seven years. In 1911 he was elected to Parliament following a by-election for Kilmarnock district. It was the first time that Labour had stood in the constituency but it was his Conservative opponent John David Rees who had been the MP for Montgomery until the previous year's general election who had been seeking a return to Westminster who came in second. Rees was subsequently to sit across the chamber from Gladstone when he won a by election for Nottingham East, which he would hold until his death in 1922.
His first mention in Hansard actually occurs a few months before his election in Kilmarnock, upon his appointment as His Majesty's Lieutenant for Cheshire:
Mr Rupert Gwynne (Con - Eastborne) : asked the Prime Minister whether Mr. W. G. C. Gladstone, of Hawarden Castle, who has lately been appointed His Majesty's lieutenant for the county of Flintshire, is serving, or has served, in the Territorial Forces?

The Prime Minister (Mr Herbert Asquith) : I believe that Mr. Gladstone has done no military service. I may say that my Noble Friend the Secretary of State for War, whom I consulted, came to the conclusion that as military experience was very fully represented on the Flint Territorial Force Association, Mr. Gladstone, with his considerable territorial connection and influence, would be acceptable as president of the association.

Mr. R. Gwynne: Are we to assume, then, that he has been appointed on any other qualification than the hereditary one?

The Prime Minister: The hon. Member must assume nothing of the kind. Mr. Gladstone has been selected as the fittest person for the appointment.
It is therefore sad that less than 4 years later
The Times
carried the death notice (
pictured right
) of Lieutenant W.G.C. Gladstone M.P. the second Member of Parliament to die in this war. It reads:
"As announced in The Times on March 19, he left Wrexham on March 15 for the front, and so has been killed within a month of his going abroad."
It make mention of the exchange in the Commons mentioned above going on to say:
"He discharged the duties of the post [as H.M. Lieutenant of Cheshire], however, with zeal and earnestness, and when war broke out was active in promoting recruiting. Later he decided that it was his duty to offer himself for service and applied for and received a commission as second Lieutenant in the Welsh Fusiliers"
The article goes on to mention Arthur O'Neill who fell in the service of his country the previous November plus lists the lengthening Commons Roll of Honour at the time, mention Aubrey Herbert (Con - South Somerset), Edward Fitzroy (Con - Northamptonshire South), George Sandys (Con - Wells) , Captain Duncan Campbell (Unionist - North Ayrshire), as among the wounded. Major Clive Morrison-Bell (Con - Honiton) and the 12th Earl of Stair (before 2 Dec 1914 John Dalrymple, Viscount Dalrymple Conservative MP for Wigtonshire) as mentioned as prisoners of war.
Gladstone had been President of the Oxford Union in 1907 a notice in
The Times
on 18th May 1915 mentions that a portrait of the past President (
see top
), a gift from his mother, was to he hung without any ceremony close to the bust of his grandfather in the Oxford Union Society's Debating Hall. His sister writing on behalf of their mother said:
Would you kindly convey to the Union Society her most sincere thanks for their sympathy for her. We are sending you one of his latest photographs taken shortly before he left for the front. His loss is to us an overwhelming one, but there is a real consolation for so great and righteous a cause. As you say, one can only feel proud of him.
The portrait bore the line published in
The Times:
Consillo ille senex, stetit hic juvenlibus armis.
Pro patria; palmas dividat ipse Deus.
At the suggestion

of the old man

, he

was

early

to arms




For the country

;

He

divides the

palms of

God

.
There is a memorial stone in Hawarden churchyard which includes a quotation from his last letter to his mother.
It is not the length of existence that counts, but what is achieved during that existence, however short.
We will remember him


Lt. William Glynne Charles Gladstone MP for Kilmarnock 14 July 1885 - 13 April 1915