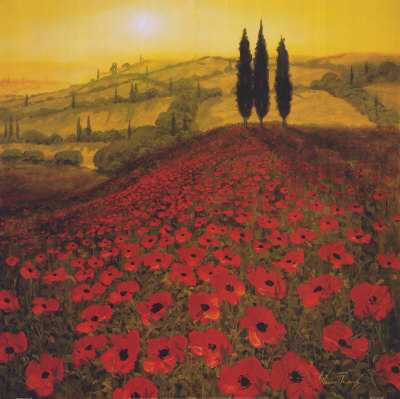 Poppy Field by Steve Thoms
At this time of this morning I will be standing at my desk, to attention and in silence. There will this year be nobody else around but at this time of year every year I will always be somewhere where I can pay respects to the men and women who down the years have given their lives and their health to defend our nation in times of war.
We will remember them.
As I posted earlier in the month here are some famous words by which we think of them. I've added a few more languages Irish, Polish and French.
They shall grow not old, as we that are left grow old;
Age shall not weary them, nor the years condemn.
At the going down of the sun and in the morning
We will remember them.
Tug fás ní bheidh d'aois, mar atá fágtha againn go bhfuil fás d'aois;
Ní bheidh feidhm ag aois bonn dóibh
, ná na blianta Cáineann.
Ag dul síos na gréine agus ar maidin
Leanfaimid orainn cuimhneamh orthu.
Są one nie rosną stare, jak my, które są pozostawione zestarzeje;
Wiek nie zmęczony nimi, ani w latach potępienia.
Na zejście słońce, a rano
Będziemy o nich pamiętać.
Ils ne vieilliront pas comme nous, qui nous laisse vieillir;
Âge ne se lassera pas eux, ni le poids des années.
Au coucher du soleil et le matin
Nous nous souviendrons d'eux.